A Guide To Influential Women In History
Illustration

An activity zine that aims to enlighten a young audience of all the astonishing women who challenged stereotypes and broke the mold. This zine takes you through different individual profiles followed by fun activities to produce an educational and entertaining experience.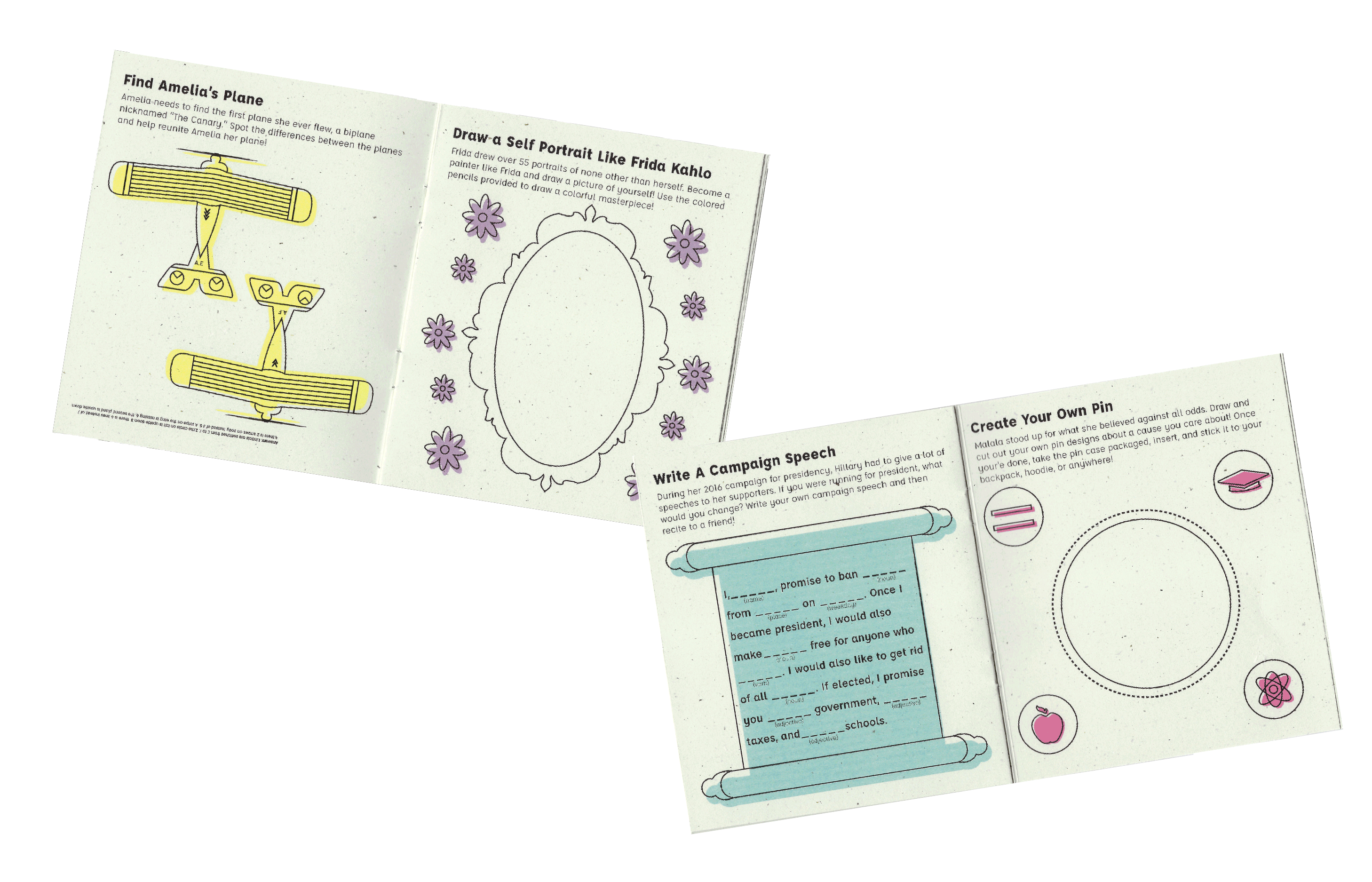 Hi I am Yareli!
Graphic designer based in Portland, OR. Living moodboard specializing in page layout and art direction.
Contact